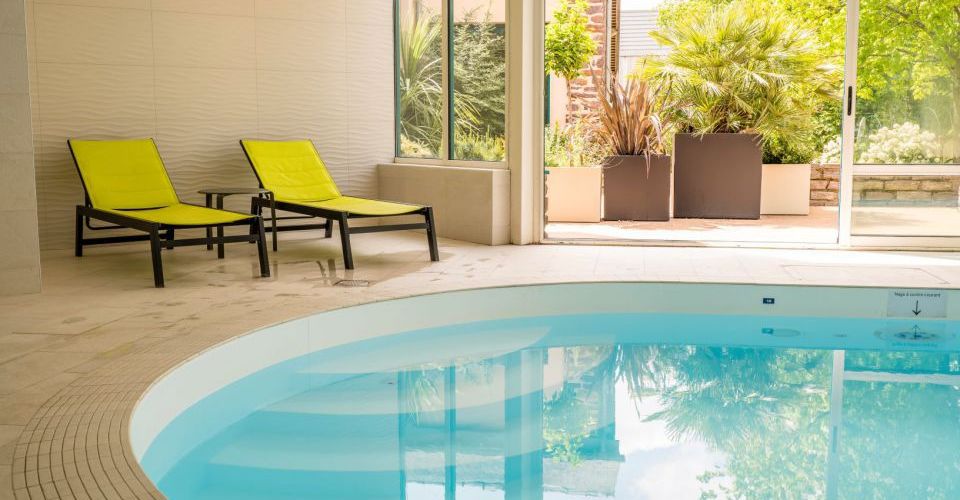 After a long day at work or a day of sightseeing, enjoy the softness of our indoor swimming pool heated to 28°C. With a surface area of 4 x 8m, it has a counter-current swimming system. It is accessible under time slots to be reserved at the reception.
We provide you with changing rooms with lockers and padlocks, showers and WC.
We carry out daily sanitary checks and maintenance. For this reason, the swimming pool can be closed at any time and without notice. This closure cannot result in any commercial discount.
Take advantage of our free Spa and treat yourself to a real moment of relaxation. Discover our different equipment:
Cervical and shoulder jets
Jets for the spine and lumbar region
Water lymphatic drainage
Hamstring and wrist jets
Foot arch
Opening hours: from 7am to 11pm, by reservation at the reception desk (50 minute time slot).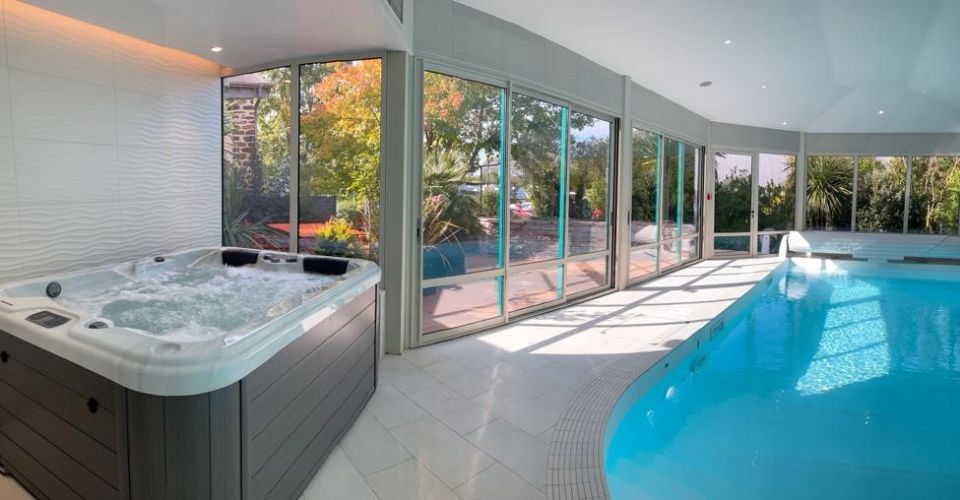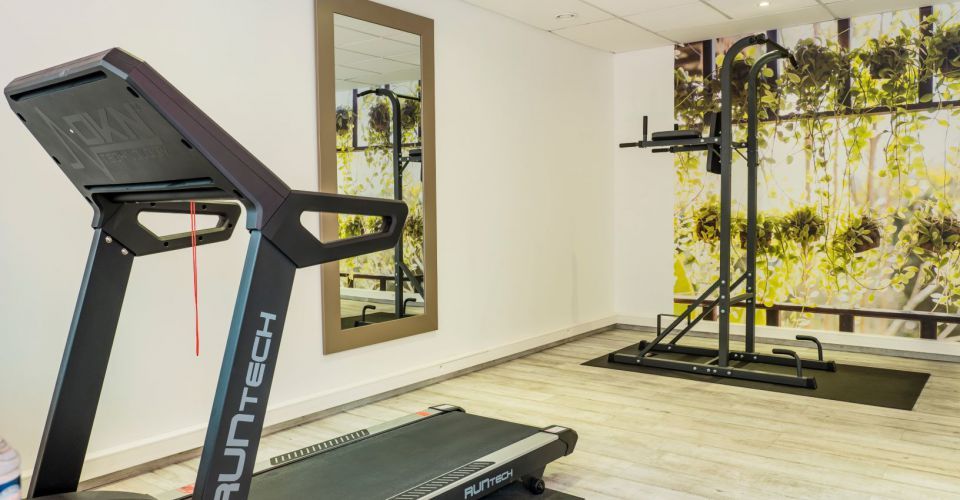 Fitness and weight training room
Do you want to exercise and get moving?
Take advantage of our fitness and bodybuilding room and do good for your body and mind! We provide you with weight-lifting equipment, an elliptical bike, a stepper, dumbbells...
Access to this room is completely free of charge so... Take advantage of it !
Free access and free of charge, our massage seats are waiting for you for a deep relaxation!
Adjust the intensity of your massage and let yourself be carried away in the hands of the virtual masseuse...
An arch massager is also available!